Hey blog buddies! Just wanted to wish everyone a Happy Thanksgiving! I hope everyone is enjoying the dinner with their family and friends.
As a blogger, though, we do a lot of looking into the future. I wanted to post my Christmas products and let you guys know about the Cyber Monday and Bonus Tuesday sale!
On Monday, November 26 and Tuesday, November 27, my store will be 20% off and the TPT company will be giving an extra 10% off, which adds up to be 28% off ALL of my products!
When you're ordering your products enter the code:
I am also linking up with the 3 am Teacher for her Cyber Monday link up.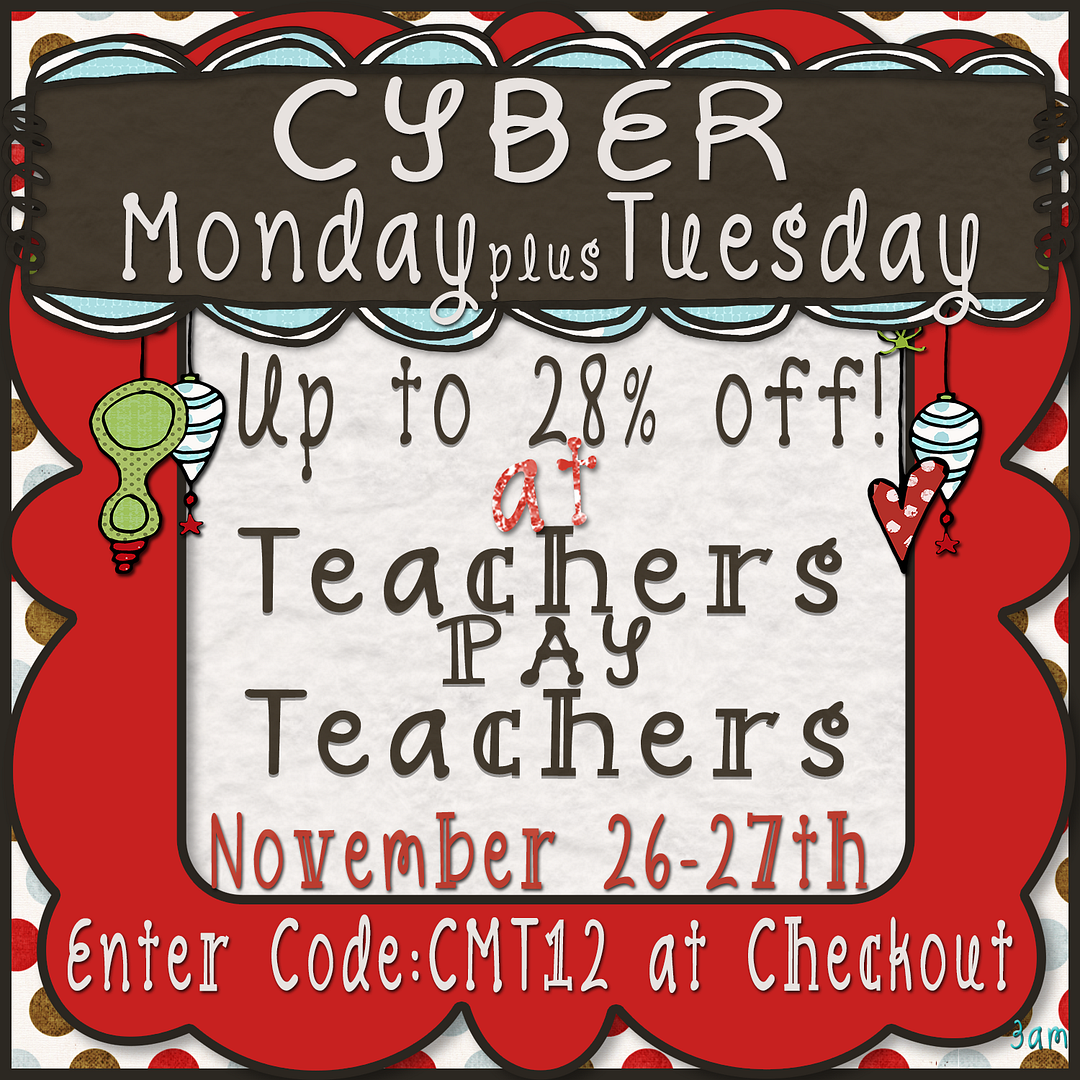 Here are a look at my Christmas products...